Volunteer
Thank you for your interest in becoming a volunteer! Volunteers are our biggest asset and we would not be where we are today without the help of so many incredible volunteers. Anyone interested in helping us better serve the community's children is welcome! Thank you for donating your time and talents to making our organization a wonderful place for children to grow and learn.
Brief tour of campus and placements in different classrooms

1 to 3 volunteers per class

Our kids love the extra attention they get from our volunteers; read to them, play with them, help teachers with projects and serve/clean around meal time (8:30am, 10:30am, 3:30pm)
Needs to be between 7:30am and 11am or between 2pm and 6 pm, Monday-Friday
Group activities with kids
We can set up in the gym and a group of volunteers can bring in activities for a certain age group of kids – feel free to be creative!

Numbers of kids can vary from 15 to 40

If food is involved, it needs to be store bought and cannot contain peanuts

If activities are evangelical, we need to get permission slips from parents prior to the service day
Needs to be between 7:30am and 11am or between 2pm and 6 pm, Monday-Friday
Groups working on facility projects can come any time during the day

May consist of anything from cleaning/organizing storage closets to painting classrooms, or more specified and intensive work, depending on group's skill set
If a volunteer wants to come just one time, they are welcome to call and we can choose a time and date as well as what sort of volunteering they want to do

Individual volunteers can help out around our facility, any time of the day

Helping maintain our storage closets (much needed!)

Helping keep classrooms tidy

Assisting teachers in arts & crafts (laminating, etc.)

Individual volunteers who come on a regular basis can also be placed in a classroom, between 7:30am and 11am or between 2pm and 6 pm, Monday through Friday

Need to fill out volunteer application and pass background check

We will meet once application is complete and decide on a schedule and a classroom that best fits the volunteer; the volunteer will continue to go to that same classroom unless it is decided not a good fit
Please refer to our Amazon Wish List for donations (amazon.com > Chambliss Center for Children)

We have 3 different lists

You are also welcome to ask Virginia for a list of wants and needs, if you prefer

During the holidays, there is also an option to sponsor a family/families, and/or foster kid(s). Please contact Virginia if you are interested

Our families are chosen based on income and children in the household

They will go through an application process that will also give us an idea of their needs and their wants

Sponsorship donations will go through Chambliss, not directly from the donor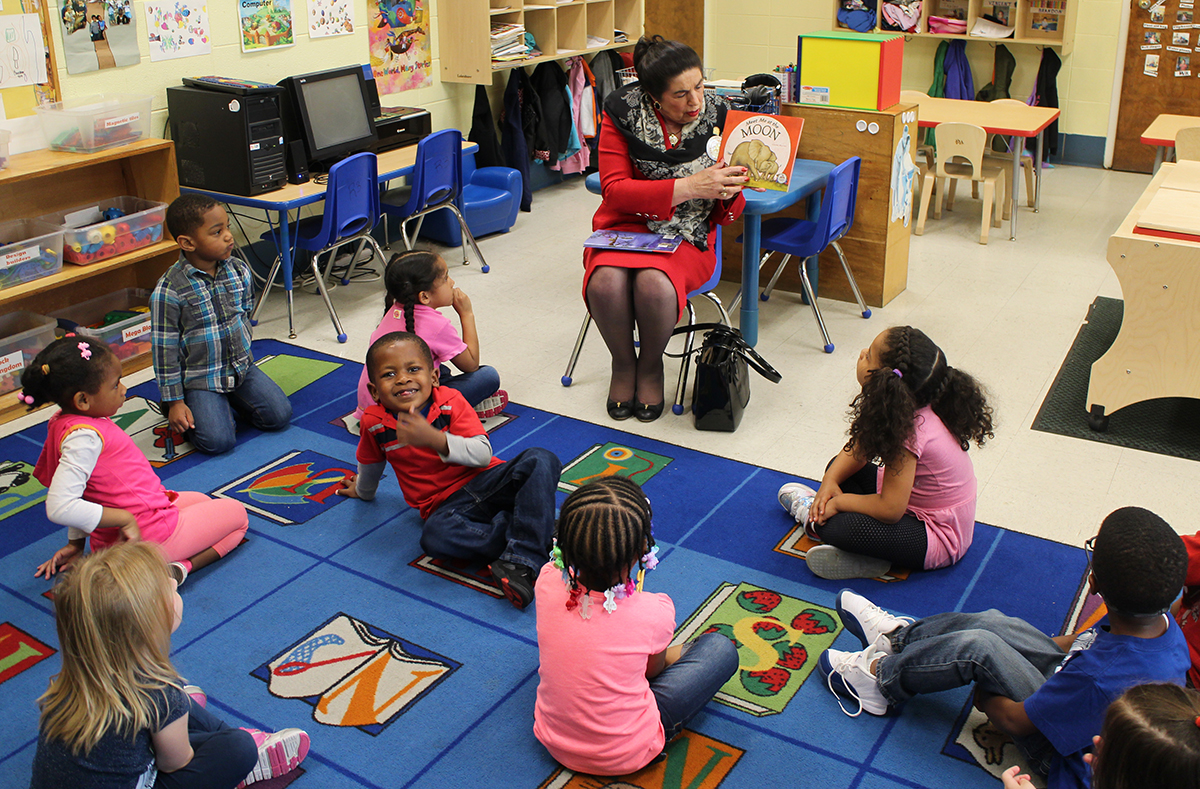 Feel free to be creative with what you want your volunteering experience to look like!
Contact Virginia with any ideas and she can work them out so the experience is meaningful to you and beneficial to the Chambliss Center for Children!